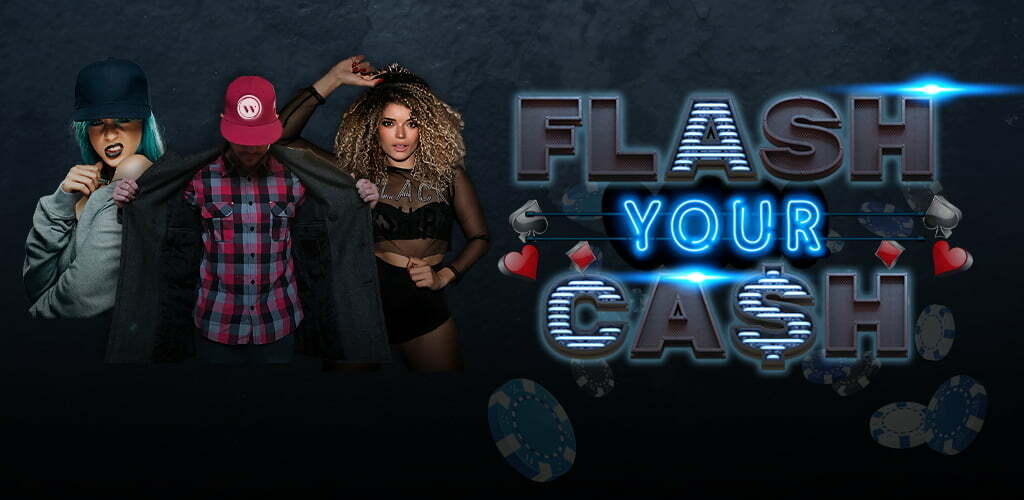 Don't blink because you could win your share of P1,2 Million in Cash, FreePlay and Prizes.
Get ready to Flash Your Cash and expose yourself to the cheekiest promotion this year!
Take part in our Flash Your Cash Game Shows to uncover chances to win.
1 Feb – 7 May 2023
Play Slots and Tables with your Winners Circle Card to qualify.
Super Saturday
Win your share of up to P35 000 in Cash & FreePlay
FreePlay mysteries | 13h00 – 17h00
Draws at 19h00 (Gold & Silver Members)
Win a share of P10 000 Cash & FreePlay
Draws at 20h00 (Black & Sapphire Members)
Win a share of P20 000 Cash & FreePlay 
Month-end Bonus
Win your share of up to P115 000 in Cash & FreePlay
25 Feb | 25 Mar | 29 Apr | 6 May
FreePlay Mysteries | 13h00 – 17h00
Draws at 19h00 (Gold & Silver Members)
Win a share of P40 000 Cash & FreePlay
Draws at 20h00 (Black & Sapphire Members)
Win a  share of P60 000 Cash & FreePlay
Flash Wednesday Mysteries
Win your share of up to P14 000 in FreePlay
Play Slots on Wed | 15h00 – 21h00
Exclusive to Gold & Silver cardholders
Chase the Ace Mysteries
Win your share of up to P21 000 in FreePlay
Play slots on Sun | 16h00 – 19h00
Exclusive to Black & Sapphire cardholders