Donation to Thusang Basadi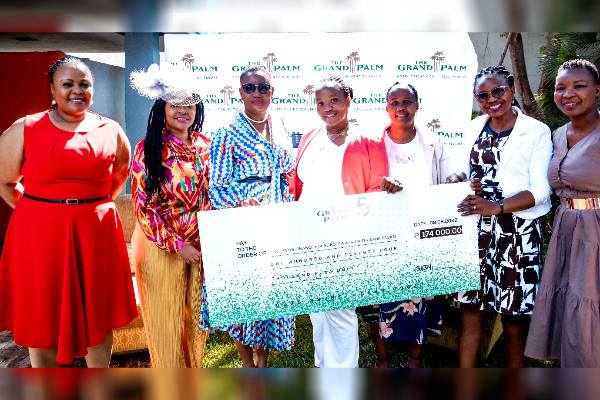 In celebration of our 3rd edition of GM`s brunch on Monday 8th August, The Grand Palm Hotel Casino Convention Resort recognised Thusang Basadi`s efforts to alleviate poverty amongst women through financial inclusion among economically active low-income women in Botswana through provision of micro finance, financial and business support service.
Thusang Basadi has been in helping women from different backgrounds who are actively engaged in income generating micro businesses through training, micro-loans, and savings program. To aid in their wonderful mandate to elevate poverty and women economic empowerment, The Grand Palm Hotel Casino Convention Resort has donated P174 000 to the NGO in the form of two (2) days business training facilities and one (1) day mini-show at the GICC Glass Marquee, plus P50 000 cash donation to support various businesses from their portfolio of women we need support.