Helping Community Schools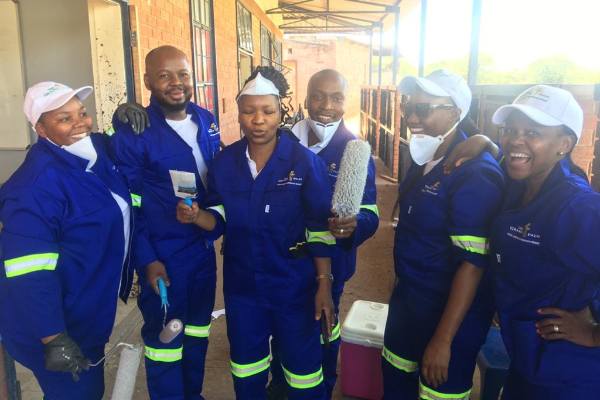 In December volunteers painted the classrooms of Matsheng Community Junior Secondary School.  This is a school in the village of Sojwe, 2 hours West of Gaborone in Kweneng district.  A district which we operate in and as such like to be actively involved in their community projects.
The painting was done by team members from The Grand palm as well as painters from the village as a way to also contribute towards the livelihood of the locals. The Grand Palm adopted this school late 2017 and by then the pass rate was 5% and since our involvement we have worked together and raised that amount to 23.4% in 2019 – with the aim to help improve more.
A fresh coat of paint and renewed classroom notice boards will give the students a clean, fresh, and hopeful start to the new year.