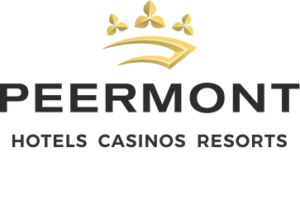 Peermont Resorts Offering Once in a Lifetime Trip to Qatar
A first for Peermont as all Resorts participate in mega-prize promotion
Excitement is building for the most-watched sport in the world as Qatar gears up to host the World Cup 2022. It is the first time this event is held in the Middle East and after the delays caused by COVID-19, global football fans are more eager than ever to kick off to crown a new world champion.
To celebrate Peermont Resorts' Touch of Class has launched one of the largest promotions in recent memory: Kickoff Qatar. Casino players are given the chance to attend the World Cup to see a group stage match between two-time winners France and fan favorites Denmark. This is a first as all Peermont resorts are participating and contributing to one Leaderboard. All players need to do to participate in the promotion is play and climb the Leaderboard. Top spot is guaranteed of the prize with 10 more spots up for grabs in a final draw.
'Touch of Class has always been about offering once-in-a-lifetime prizes. Experiences that can't be bought,' says Peermont Gaming Executive Billy Gray. 'We've taken players to Tiger Jam in Las Vegas and hosted a private dinner with Chef Jan Hendrick van der Westhuizen at his exclusive KleinJan restaurant, but this is one for the record books.'
Apart from attending this international event, winners will be treated to 5 nights in Doha at the luxury 5-star Grand Hyatt hotel and the opportunity to see the sites. On the return, winners will also be treated to 2 nights in Dubai, home of the Burj Khalifa, Dubai fountain, shopping, and other attractions. All travel costs are covered and backed but Peermont's VIP service.
'This is the first time we've run a promotion of this scale across all our resorts and the best part is you can use your Winners circle card to play at any Peermont Resort and your play goes toward one Leaderboard,' says Gray referring to the 10 Peermont casinos located across South Africa and Botswana.
Peermont's Touch of Glass Qatar 2022 runs from 15 June to 18 September and players are required to play Slots or Tables to qualify.
For more information visit www.emperorspalace.com or any Peermont Resort website. Connect with us on Facebook, Twitter, Instagram, LinkedIn and YouTube. Terms and Conditions apply and this promotion is exclusive to Winner Circle Black Card players.
You must be over 21 years to play. Know your limit. Play smart.
ENDS