PGB Supports Matsheng CJSS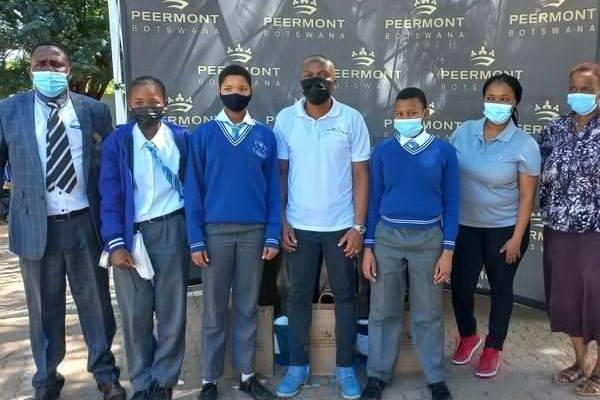 In 2017 The Grand Palm Resort started its journey to support Matshege CJSS with much-needed aid to enable the school to operate in a conducive environment that will motivate students to excel. Located in the remote village of Sojwe, the school houses over 700 students from Sojwe and neighboring villages.
In the past 3 years, we have made several donations to the school in the form of toiletry for all students, prizes for their annual prize-giving ceremony, and painting of classrooms and hostels. Last week we visited the school to donate 150 school shoes and 300 toiletry packs for incoming Form 1 students plus a TV for the recreation room.
While handing over the gifts to Mr. Shadrack Keatlholetse - School Headmaster, Miss Malebogo Bahakgametse – PGB Marketing Manager said "When we made a pledge to support Matshege back in 2017 we promised to make an impression on the school and leave it in a much better position than we found it. There is still more to be done, but I'm happy to see that our donations are making an impact on the student`s lives"
In his acceptance speech Mr. Shadrack Keatlholetse - School Headmaster, thanked the PGB team for keeping to their promise despite having been hit hard by Covid-19.